New Rival Special Edition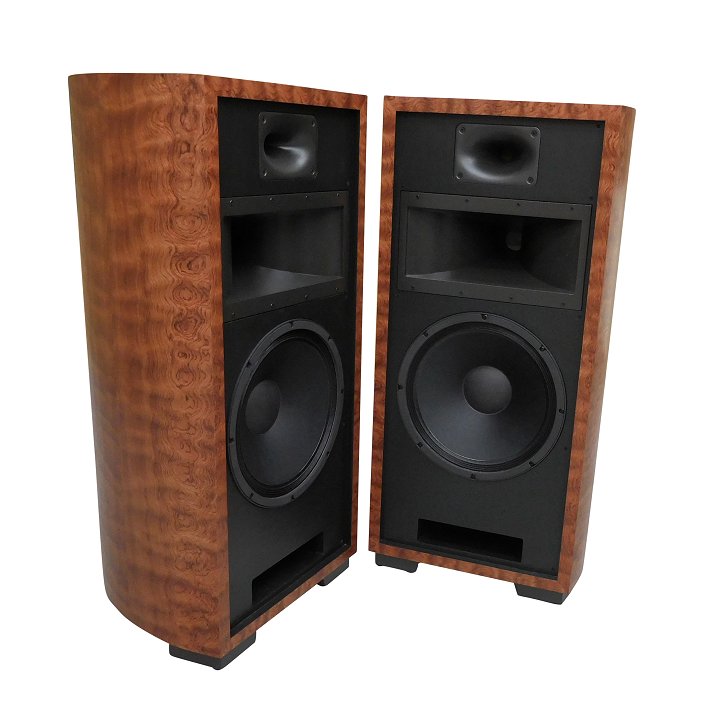 The New Rival Special Edition is the culmination of a decade of design and engineering experience, resulting in Volti Audio's most stunning and refined speaker to date.
The New Rival Special Edition is the top of the line in the Rival series of horn loudspeakers with beautiful curved-sided cabinets built with uncompromising quality, premium veneers, premium cloth, and the highest level of performance.
They even come with matching, veneered, curved-sided external crossovers.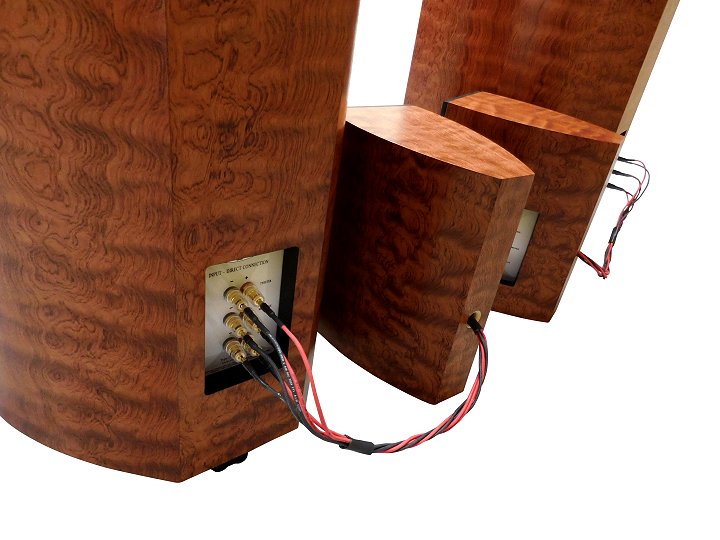 The curved sides are beautiful to look at and beautifully built as well.  All Volti Audio speakers are made from one inch thick Baltic Birch plywood for superior cabinet construction.  The curved sides of the SE are also made with Baltic Birch plywood that we laminate here in our shop.
They are over one inch thick, and laminated with multiple layers of plywood and a permanent epoxy glue sandwiched over a form in a vacuum bag under extreme clamping pressure.  After five hours of setting time, the permanently curved panels are taken out of the bag to use in the construction of the SE.
The curved sides of the SE are superior to a square flat-panel speaker cabinet in structural rigidity.  The curved sides also improve the sound over square flat-panel versions, with noticeably tighter bass with greater definition and detail.
The New Rival Special Edition Loudspeakers Offer Our Highest Level Of Quality and Refined Sound
Premium veneers like Bubinga and Rosewood
External Crossovers with curved sides, full veneer
and 'Volti' clear Lexan covers
Cloth covers for shipping or storage
Triode Wire Labs internal wiring
Premium cloth grills
Individual reusable crates
$18,900/Pair
Please inquire by phone or email to discuss your veneer choices with me.  When you're ready to purchase a pair of New Rival Special Edition speakers, I will provide you with an invoice with all the details.  A $5K deposit will put your order in the queue here at the shop with the balance due when the order is ready to be shipped.
Greg Roberts