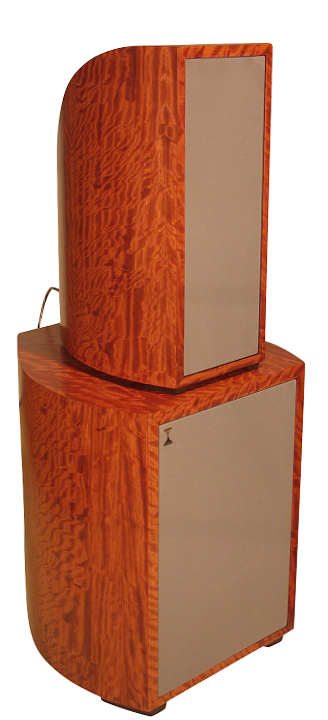 With incredible dynamic range, accuracy, and correct tonal balance, the Alura reproduces the sound of instruments as though they were being played live in your listening room.  Few speakers can match the combination of sensitivity (99db), power handling (200 watts continuous), and smooth, wide frequency response (down to 35Hz) of the Alura.   With a front port and controlled directivity drivers, the Alura works well in virtually any size or type of room.   Even in challenging setups, the Alura produces a large soundstage and pinpoint imaging; that along with its power and dynamic range, makes for an effortless and musical presentation like no other. The Alura A15/MT1 is a two-piece cabinet.  In the lower cabinet there is a high-sensitivity 15″ woofer in a bass reflex configuration, and in the top cabinet, a midrange horn, tweeter horn, and crossover network.
The large wooden midrange horn utilizes a tractrix flare, and is designed and built in-house.  It has a 2″ throat and and is driven by a large-format midrange compression driver with a 3-1/2″ voice coil.  This combination of large, solidly built wooden horn with a large throat and huge midrange compression driver results in a midrange sound that smooth and articulate, dynamic and uncolored.  The midrange is truly the heart of this loudspeaker, and the listener is rewarded with a musicality from this midrange horn that is very rare in this industry, at any price. The tweeter, located above the mid horn at the top of the cabinet, combines a 1″ compression driver feeding through an elliptical tractrix horn.  With a carefully tuned crossover filter, it delivers extended, smooth high frequencies that compliment the rest of this system. The hand-wired, adjustable crossover networks are located inside the top horn section.  Top quality components are used throughout, and the design achieves near-perfect integration between the system components.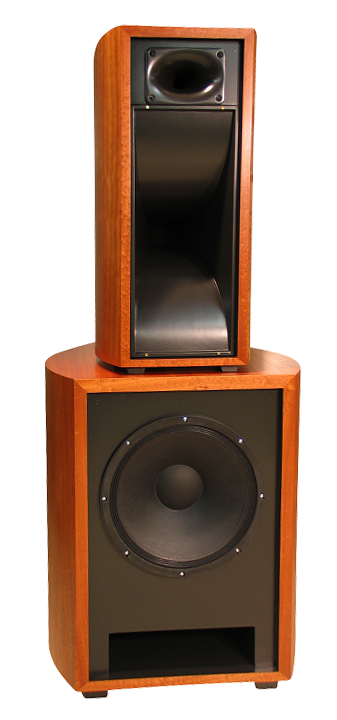 Bosse Cedar veneer, Satin Lacquer, "Volti Black" paint
All Baltic Birch cabinet construction Hand-laid laminated curved Baltic Birch panels Top-quality veneer, applied with vacuum bags Clear Satin lacquer finish Custom wood feet Grill inserts for all four cabinets with black grill cloth. 35Hz – 20Khz Nominal 6ohm Continuous power input 200 watts 99db sensitivity Dimensions – top section is 16″ wide at the widest point, 21″ deep, and 30-1/2″ tall – Bass bin is 20″ across the front, 25-1/2″ wide at the widest point, 10″ across the back, 27″ deep, and 31″ tall. The top section weighs 70lbs. – the bass bin weighs 115lbs.
Our standard wood veneers are American Walnut, Birch (rotary-cut), Maple, Natural Cherry, White Ash, or White Oak. These are all beautiful, top-quality, real wood veneers that I purchase and layout for each individual pair of Alura speakers. Veneer grain and color is different for every order, and I take great care to properly layout and match the veneer to each panel on the Alura cabinets. Please note that the example photos given below are an approximation of a particular specie. You can expect that the grain pattern and coloring will be slightly different than what is shown.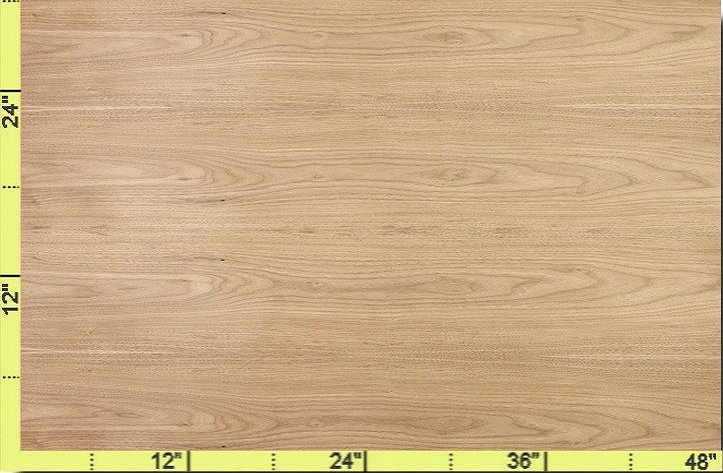 American Walnut
When finished, this veneer presents a nice grain 'picture', is medium to dark toned, brownish/gray, and will turn a bit more red toned as time passes. This is a classic wood veneer for speakers, and will look great with either black or cane-style grill cloth – although I think the cane-style is the best with this veneer.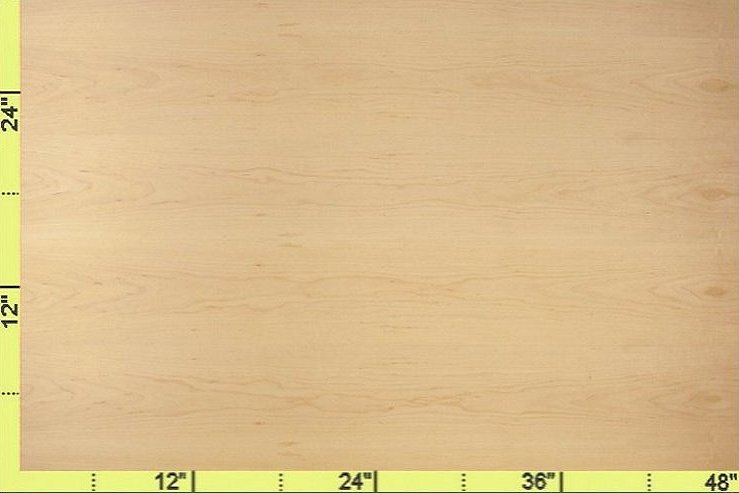 Maple
Maple is a light colored veneer with a tight, subtle grain pattern. It will often show a bit of figuring or small 'eyes' which add interest under close inspection. Will not darken as much as other woods over time. It works particularly well with the contrast of black grill cloth.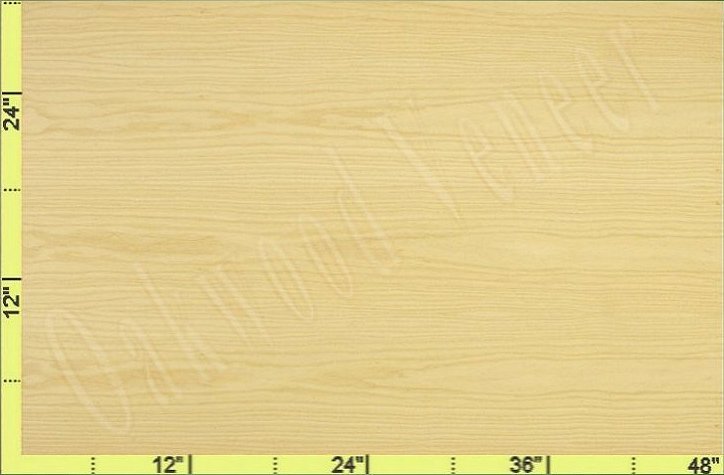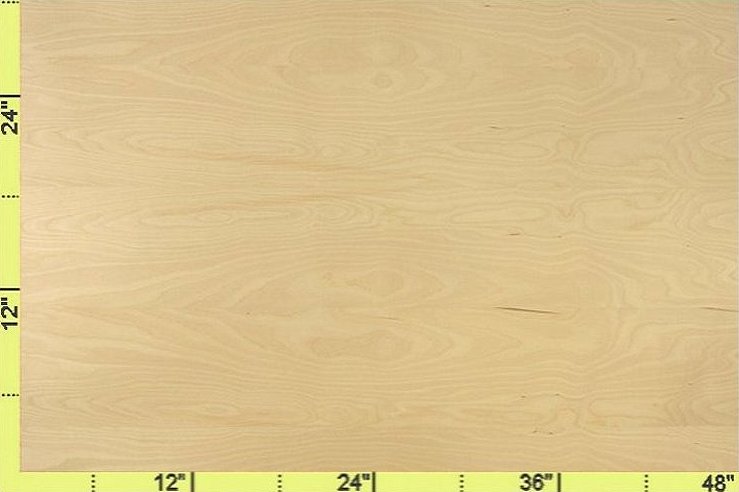 Birch (rotary cut)
When finished, this veneer presents a wide grain pattern, is light to medium toned, will often have a mixture of sapwood and heartwood, sometimes with the heartwood having a reddish hue. Will darken over time and take on a richer tone. This veneer blends beautifully with most other wood furniture/flooring.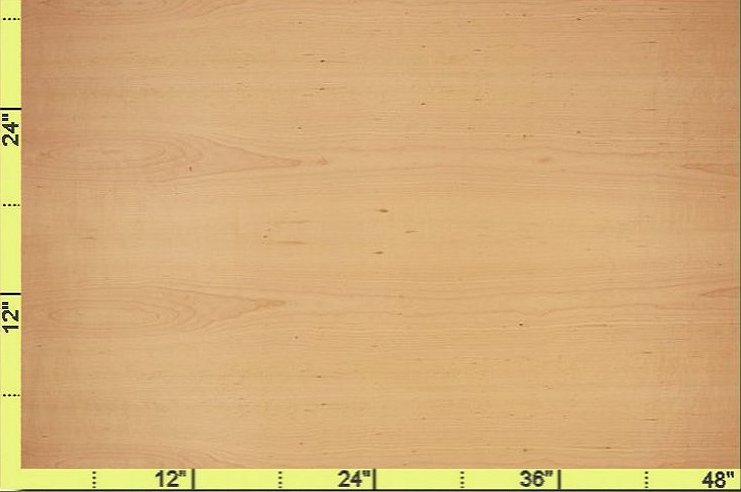 Natural Cherry
Not to be confused with stained cherry furniture, which is often dark and reddish in hue. Natural Cherry is medium toned, tan/brown with a bit of a red hue. It has a simple grain 'picture' and will often have heartwood mixed in. It will darken and turn a bit more reddish over time. Works well with a wide variety of decors and other woods.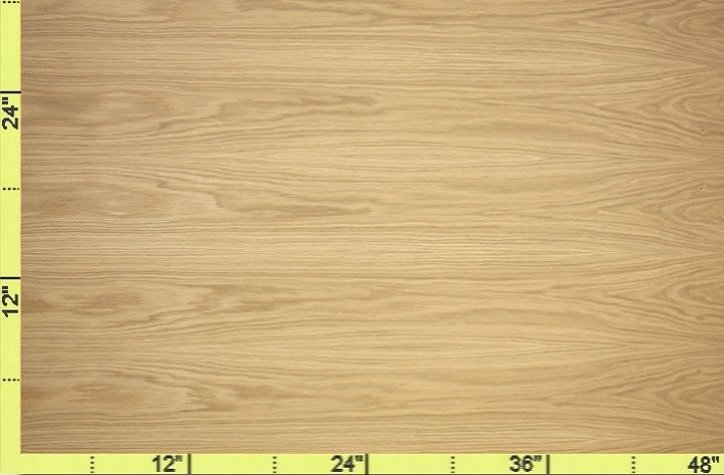 White Ash and White Oak both have strong and distinct grain lines.  Both will darken when the finish is applied, but will still be medium to light toned, with the Ash remaining lighter than the Oak.  These work really well with the contrast of black grill cloth.   There are dozens of other veneers to choose from at a wide variety of prices. I offer different levels of service to help you choose the veneer that is just right for you. Please contact me for more details.
---
Grill cloth for the Alura speakers is the acoustically transparent, thin, stretchy type of cloth that is commonly used by many speaker manufacturers. There are a number of different suppliers that carry various colors of this product. All of the colors and cloth linked here are available at NO cost upcharge. The black cloth we recommend is from Wendell Fabrics/Mellotone, and we purchase it from Parts Express. What I like about this particular black cloth is that it is truly black. Some black cloths have a gray or purple tint. Other color stretch cloth available at Parts Express: White Cloth Brown Cloth Gray Cloth SpeakerWorks also has a good selection of this stretch grill fabrics in many different colors.
Volti Audio sells the Alura direct to our customers, with no distributors or dealers. The Standard Alura is sold in pairs (two upper cabinets, and two lower cabinets) for $15,900 plus shipping. The Standard package includes your choice of our Standard wood veneer options – American Walnut, Birch (rotary-cut), Maple, Natural Cherry, White Ash, or White Oak, several coats of satin lacquer finish, and grill cloth covers in one of several choices.