2019 Volti Audio Rivals For Sale
Demonstration Speakers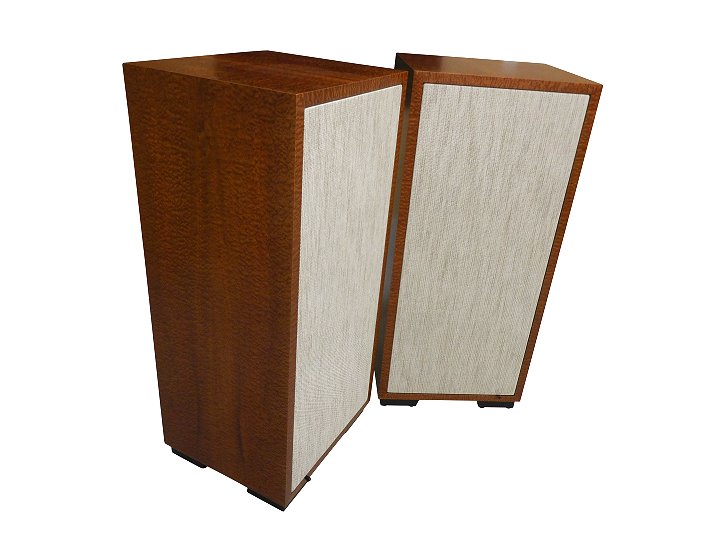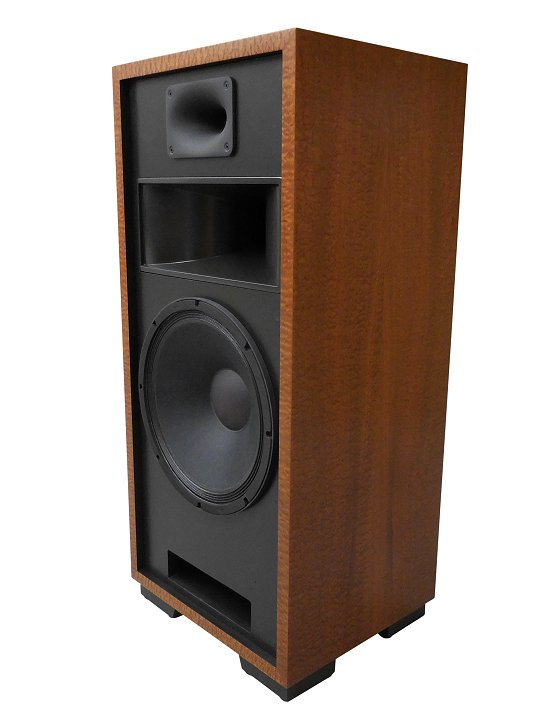 Perhaps the most beautiful Rivals I've built to date and fully optioned. Here's your chance to grab a top of the line set of Rivals at a rare discounted price.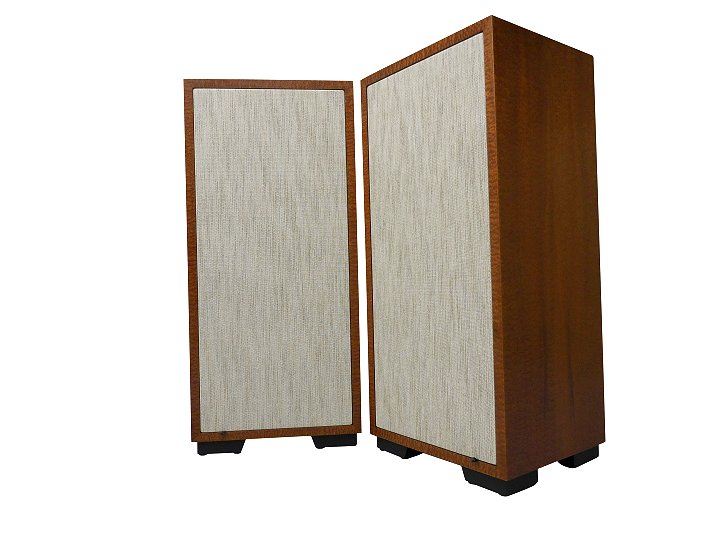 I just love Bosse Cedar veneer, and I've been using it since I began in business ten years ago. There are a variety of colors and grain textures from tree to tree, and this batch of veneer has the darkest, richest tone, and the most unusual grain patterns of any that I've purchased.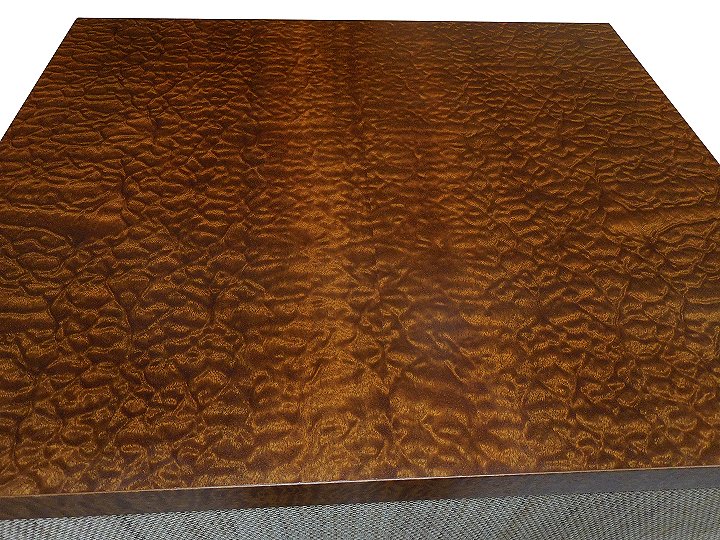 I still can't get over the fact that there are trees out there hiding this beauty inside. There's no stain applied to these cabinets - that's the natural color of the wood with a clear satin lacquer finish applied.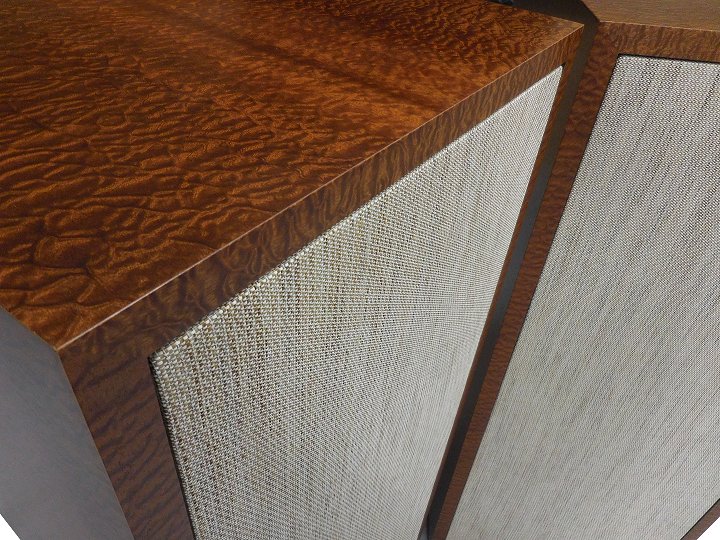 The fronts are formal, the backs playful - with exposed plywood edges and a different Bosse Cedar veneer for contrast.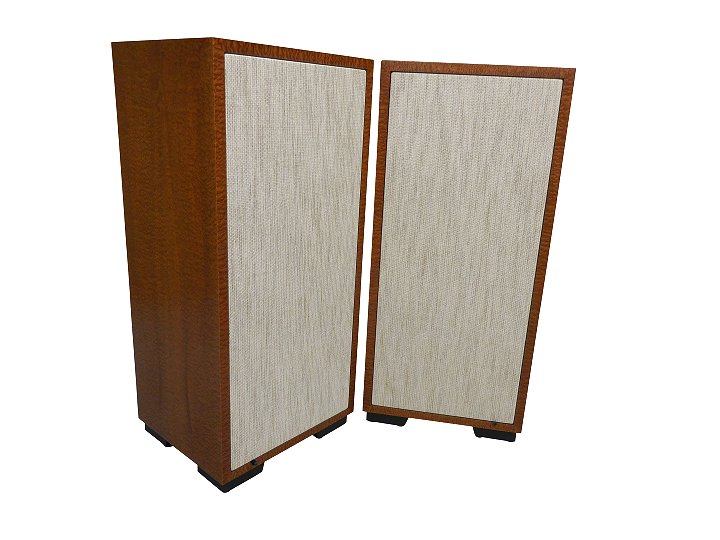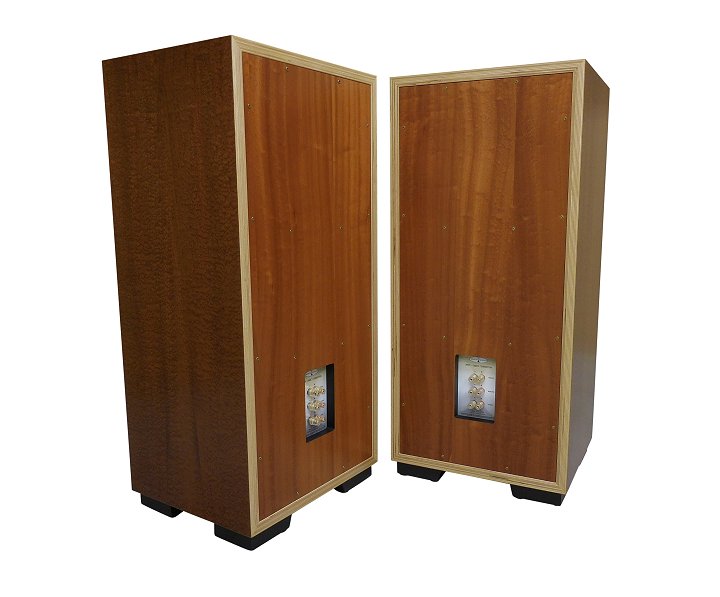 I've installed the highest quality grill cloth in a contrasting light shade, with bits of color barely noticeable in the woven fabric that compliment the rich tone of the veneer.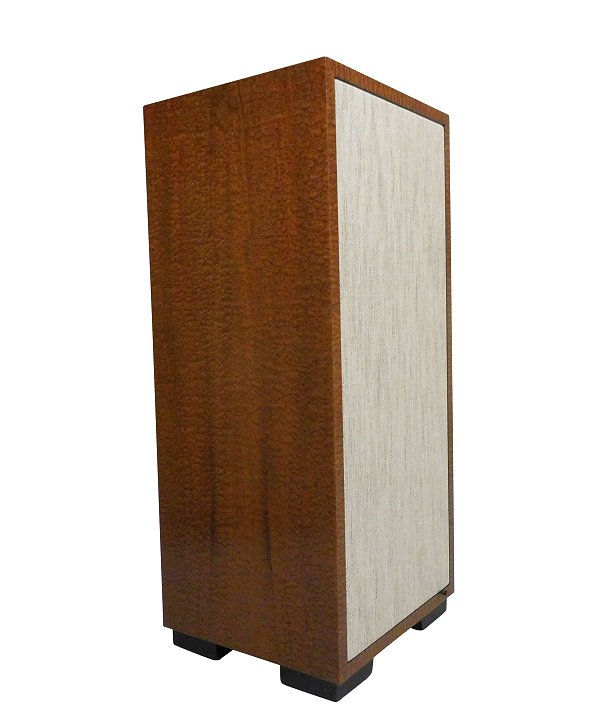 These speakers come with all the options, including external crossovers and Triode Wire Labs internal wiring.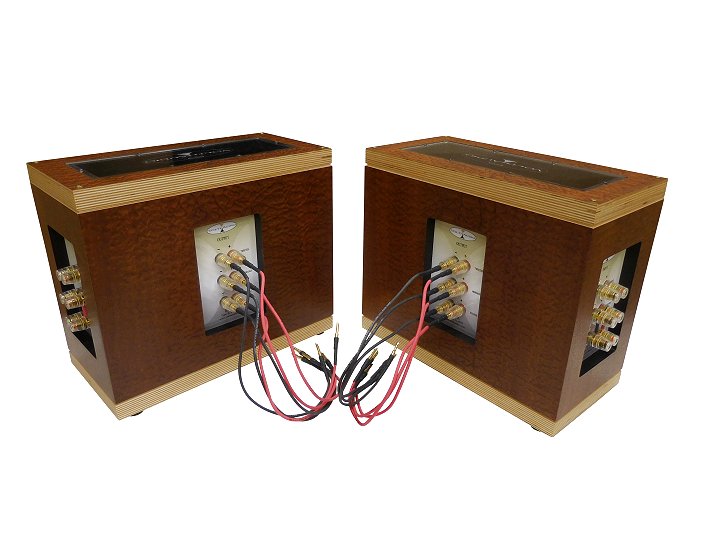 As of this writing, these are brand new speakers, freshly finished, tested, broken-in, and crated up ready to go. Here's the story on these - they will be going with me on my trip to Capital Audiofest at the end of October, and I'll be dropping them off before the show in New York City at the home of Steve Guttenberg, "The Audiophiliac", who will review them for his blog and YouTube videos. Steve's been reviewing horn speakers as of late, and I think he's enjoying the dynamics and musicality that horn speakers have to offer. He approached me at AXPONA this year and asked if I had a pair of Rivals that he could review. Of course I said I'd get him a set.
Here's a link to Steve's YouTube Channel
Here's a link to Steve's Cnet Webpages
After Capital Audio Fest I'll head back up to New York to pick up the speakers and then I'm heading home to Tennessee.
What I want you to do is buy these speakers (simply put a deposit down asap) now, and I'll deliver them and set them up in your home in early November, on my way back home from New York. Sound like a plan? I enjoy the delivery and setup process - meeting new customers and experiencing their systems, so I'm hopeful this will work out for us. Send me an email or call me and we'll work out the details.
Here's the rundown on the options and pricing:
Base Rival Type II $9,600
Full Veneer $3,500
External Crossovers (full veneer) $2,000
Triode Wire Labs internal wiring $700
Individual, reusable crates $300
Cloth covers $300

Total regular price $16,400

Discounted sale price $15,000 (includes delivery and setup along my route home from NYC in early November)

The delivery and setup is real added value. If you were buying a new pair of Rivals, the shipping within the 48 U.S. states would run $600 - $1000. For delivery and setup, that could run upwards of $1K to $3K depending on how far I've got to travel. So in addition to the discounted price, the delivery and setup really makes this a great deal.

Greg Roberts
6100 Nashville Hwy
Baxter, TN 38544
207-314-1937

voltiaudio@gmail.com